About
Rick Tamlyn co-created The Bigger Game in 2001 as a way to inspire executives, leaders, and individuals to get out of their comfort zones and invent the life they want.
The Bigger Game is a concept that will take you only nine minutes to understand, and a lifetime to play. It looks like a simple tic-tac-toe board, with descriptives such as "Gulp" and "Bold Action" attached to each square. The Bigger Game was designed with the premise that life itself is one big game. And if life is a game, then why not play one that excites, fulfills, and challenges you.
The Bigger Game has caught the eye of Fortune 100 companies, non-profits, churches, groups, and individuals around the world. At its core, The Bigger Game helps people find their compelling purpose. It is an innovative model that guides you to create a set of circumstances that will intentionally design who you want to become.
The Bigger Game offers a powerful roadmap to fulfillment. It can be used in so many ways – to discover where you are, or to nudge you into that next bold step in pursuit of your dreams. Because it is authentic, it is universally applicable.
Click on each square for additional information.
Stepping onto the Bigger Game Board wakes you up – no kidding! The clarity, opportunities, hard truth and soul-inspired passion that can be revealed offers you a choice – to be a player in creating a meaningful, wealthy life of purpose, or to live with the gnawing tension knowing that all of this is just one bold move away.
The Bigger Game Experience is a 2-day workshop designed for up to 24 total participants. Each square of the Bigger Game Board is explored in detail through a combination of presentation, videos, experiential exercises, and small group interactions.
Some of you will be able to name your Bigger Game by the end of the workshop. For others, you will begin the process of discovery about yourself and what it is you want your life to be about.
The Bigger Game has proved to be life changing for players around the world, and if you truly embrace the Game Board, it will be for you too. This workshop will inspire and motivate you to keep stretching, achieving, and thriving above and beyond any boundaries or limitations that might have held you back in the past. At times you'll experience thrill and excitement — all at the same time. We call this the Gulp.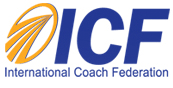 Core Competencies          10.25
Resource Development   5.00
The Bigger Game Living Retreat 2014 was extraordinary! All of who I am (physically, mentally, emotionally and spiritually) has been transformed. I am committed to doing all that I can do to keep what I learned alive in me and share what I have learned with those around me.
The Bigger Game enabled me to gain clarity about my future direction in unexpected and delightful ways. The visual I created to depict my Bigger Game hung in my office for six months where, every day, it focused attention and activities. Six months later, my vision became reality. I am so appreciative of the Bigger Game for reminding me that individuals with the right beliefs and focus can play big in the world.
The Bigger Game – for a team or individual employees – is available as a half-day introduction or a 2-day workshop experience. The training is highly interactive and includes a combination of theory presentation, full group experiential exercises, one-on-one coach-like conversations, small group interactions and inspirational video examples of Bigger Games.
Employees experience a hands-on tool to implement – and even welcome – a sustainable, positive impact, both internally in their own work environments and externally in service of generating successful positive results.
Rick Tamlyn's Bigger Game workshops gave my team of country and business executives the motivation and focus to rally behind a compelling purpose for the team. From there I saw great partnership and collaboration across national and functional boundaries for a very successful year for our Asia Pacific operations.
An invaluable Game Board that has helped many of our teams find inspiration, creativity and drive. It has enabled our people to find leadership and togetherness through discovering their compelling purpose and hunger to make a difference. The Bigger Game unleashes corporates from "business as usual" and allows them to discover who they really are and want to be in a competitive market."