Bigger Game Retreat
Spend four incredible days learning the Bigger Game philosophy and methodology, and experience how this work will wake you up from the inside out. We've taken the traditional Bigger Game 2-day workshop and expanded it to create a fun, deep and meaningful retreat experience.
The retreat is held at Silver Bay YMCA on the gorgeous shores of Lake George, New York. Imagine being held and impacted by the beautiful surroundings of Lake George and the Adirondack mountains as they gently nudge you to express your true self and create your unique good work in our world.
Are you a rock star without a venue?
Do you long to have big impact?
Are you done with business as usual?
Is it time to make your dormant dream real?
If so, experience The Bigger Game in Silver Bay, NY!
You'll learn a deceptively simple and proven system that will have lifelong impact.
The Bigger Game has caught the eye of Fortune 100 companies, non-profits, churches, groups, and individuals around the world. At its core, The Bigger Game will help you discover your compelling purpose. You'll become immersed in the Bigger Game philosophy and methodology, a 9-square model that provides a structure to keep you on track with what you want to create in life.
I now have an incredibly useful and fun tool to help me (and my clients, friends, family members) get UNSTUCK and get started. I love that the game acknowledges comfort zones and helps me access whether they serve me or not and then encourages me to KEEP GOING. 
Is it time for you to Play Your Bigger Game?
Intended Outcomes:
Holistic approach, full-on 56-hour experience vs a 9-to-5 workshop.
Deep, meaningful, sustainable, in-choice community of allies.
True retreat experience… step out of your everyday routine, access deeper creativity, presence.
Hear your soul's message… gain clarity without the noise and chatter of the daily world.
Deeper understanding and insight into the Bigger Game methodology.
Learn what it means to live a Bigger Game life… as a philosophical way of life vs just learning the model.
A deeper commitment to make your own work in the world real.
MAKE IT REAL: action items, with help from your allies!
The Bigger Game philosophy will be embedded in you, and you'll be transformed from the inside out. You'll leave activated with purpose, passion and power – and ready to play bigger!
This is a public retreat and is open to everyone: teachers, students, managers, executives, homemakers, coaches, trainers, facilitators, leaders — anyone who is ready to start playing a Bigger Game!
We will be announcing our next retreat date soon.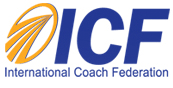 ICF CCEU credits available:
Core Competencies – 10.25
Resource Development – 5

About Silver Bay
Silver Bay is a century-old YMCA conference and training center situated on a 700-acre campus on the shores of Lake George in the Adirondack Park in northern New York State. Click here to visit Silver Bay YMCA.
The mission of Silver Bay is to offer all people opportunities to renew, refresh and nurture their spirit, mind and body. The vision of Silver Bay is to be an outstanding conference center that provides quality services in a historically rich setting and is recognized as a welcoming community that connects generations, develops leaders, creates world mindedness, and feeds the soul. The setting is perfect for the Bigger Game Living Retreat!
Silver Bay is located in upstate NY, 90 mins. north of the Albany International Airport. Click here for directions.
Please note: IAMU, inc. reserves the right to cancel or reschedule this retreat, and will not be responsible for any travel costs that may be incurred by participants as a result of such cancellation or reschedule.