Bigger Game Living Retreat 2015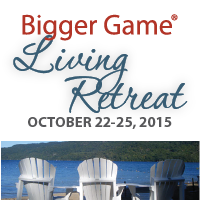 Life is all made up! Knowing this to be true, then why not "make up" the life that you are called to live and the difference you are here to make. Spend four glorious days marinating in the Bigger Game philosophy and methodology, and experience how this work will wake you up from the inside out. We've taken the traditional Bigger Game 2-day workshop and expanded it to create a fun, deep and meaningful retreat experience… The Bigger Game Living Retreat.
Bigger Game founder Rick Tamlyn and certified trainer Shannon Kelly co-lead this retreat.
The Bigger Game Living Retreat will be held at Silver Bay YMCA on the gorgeous shores of Lake George, New York. Imagine being held and impacted by the beautiful surroundings of Lake George and the Adirondack mountains as they gently nudge you to express your true self and create your unique good work in our world.
Is it time for you to Play Your Bigger Game?
Intended Outcomes:
Holistic approach, full on experience, 56-hour experience vs. a 9 am-5 pm workshop.
Deep, meaningful, sustainable, in-choice community of allies.
True retreat experience… step out of your everyday routine, access deeper creativity, presence.
Hear your soul's message… gain clarity without the noise and chatter of the daily world.
Deeper understanding and insight into the Bigger Game model.
Learn what it means to live a Bigger Game Life… as a philosophical way of life vs just learning the model.
A deeper commitment to your own work in the world.
MAKE IT REAL: action items, with help from your allies!
The Bigger Game philosophy will be embedded in you, and you'll be transformed from the inside out.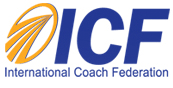 ICF CCEU credits are available for this retreat:
Core Competencies – 10.25
Resource Development – 5
This is a public retreat and is open to everyone: teachers, students, managers, executives, homemakers, coaches, trainers, facilitators, leaders — anyone who is ready to start playing a Bigger Game!
This retreat starts on Thurs. Oct. 22 at 4:00 pm and ends on Sun. Oct. 25 at Noon.
About Silver Bay
Silver Bay is a century-old YMCA conference and training center situated on a 700-acre campus on the shores of Lake George in the Adirondack Park in northern New York State. Click here to visit Silver Bay YMCA.
The mission of Silver Bay is to offer all people opportunities to renew, refresh and nurture their spirit, mind and body. The vision of Silver Bay is to be an outstanding conference center that provides quality services in a historically rich setting and is recognized as a welcoming community that connects generations, develops leaders, creates world mindedness, and feeds the soul. The setting is perfect for the Bigger Game Living Retreat!
Silver Bay is located in upstate NY, 90 mins. north of the Albany International Airport. Click here for directions.
If you'd like to come and are not ready to register, email us to reserve your spot today!
Register and pay your program fee using the Buy Now button below. Please contact Silver Bay YMCA directly to reserve your room.
Please note: IAMU, inc. reserves the right to cancel or reschedule this retreat, and will not be responsible for any travel costs that may be incurred by participants as a result of such cancellation or reschedule.