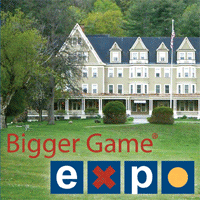 Bigger Game Expo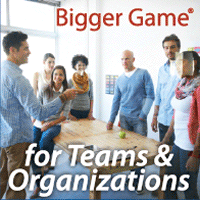 For Teams and Organizations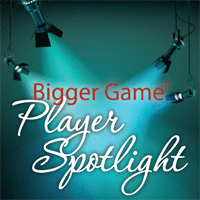 Player Spotlight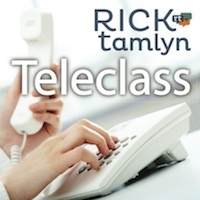 Free Teleclass
Play Your Bigger Game by Rick Tamlyn is about shaking your whole life up and making a change, whether big or small. Rick Tamlyn is a highly enthusiastic, upbeat author who clearly loves his work and loves helping people to achieve great success in their lives. The system he has created is savvy yet simple.
Stepping onto the Bigger Game Board wakes you up – no kidding! The clarity, opportunities, hard truth and soul-inspired passion that can be revealed offers you a choice – to be a player in creating a meaningful, wealthy life of purpose, or to live with the gnawing tension knowing that all of this is just one bold move away.
The Bigger Game is an elegant and effective way to take ideas, dreams, and intangible goals and make them come alive and flourish with purpose. Rick Tamlyn is on to something extraordinary.