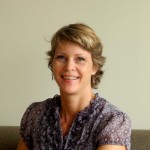 Sara Bigwood
Brussels, Belgium
GSM: 0495 270 344 (only working in December, July and August)
sara@proaction.be
www.proaction.be
Sara Bigwood loves to connect people to their inner strengths and purpose so that they can use it to help the organization reach compelling goals and have fun along the way. She believes that impact rises only from actions: genius is the idea but if it is not followed by action it is merely a dream. That's why she founded Pro Action Coaching in 2007, to help leaders and teams be more proactive.
Sara has helped numerous companies as a Professional Certified Coach (International Coaching Federation) and creative trainer. She uses experiential exercises and loves to create tailor-made workshops that connect people to themselves, the content and most of all the organization. This is why she fell in love right away with the Bigger Game as she sees in it a powerful tool to help people create space and time to connect to oneself, others and the organization, which is her bigger game. She is a Human Connector.
She is the author of "Baby Coaching: how to create a loving relationship with your newborn" (Ed De Boeck), and "Parenting a 6 months to a 3 year-old child: children are princes, parents kings" (Ed De Boeck).