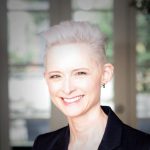 Johanne Greenwood
Nashville, TN
johanne.work@outlook.com
www.johannegreenwood.com
I've always wanted to do things better. I love software and product development and the game of growing a business but hate to see projects over budget, late, not satisfying customers, and colleagues who are stressed and miserable. There has to be a better way!

My difference? I'm passionate about the combination of two things that don't often coincide:
• proven lean and agile methods applied in all areas of business
• collective leadership and social intelligence built in to my management style and methods
I use Bigger Game as part of my approach with my teams to foster psychological safety, equanimity in the face of risk, a stronger sense of the intersection between personal goals and business goals, and broader thinking and increased ownership about how to accomplish desired outcomes.

I've held VP and Director level responsibility for marketing, sales coaching, R&D, process improvement and services operations. I've worked with customers and teams across the US, UK, France, Spain, Italy, Germany, Netherlands, Finland, Australia, India, Hong Kong and Singapore. I've delivered major award-winning programs for a $24 billion company and had some fantastic startup experiences. I am a Certified Scrum Master and Scrum Product Owner and a Project Management Professional.

I'm eager for the next challenge. If you are curious about what Bigger Game could do in your business or in your student group, please get in touch!
Margo E. Bebinger, CPCC, ACC
Columbus, OH
ibmargo47@gmail.com
614.459.3421
Margo is the founder of It's All About You! Coaching and Creating Leaders. She is a Bigger Game Certified Trainer, a Certified Professional Co-Active Coach (CPCC), and a credentialed member of the International Coaching Federation. Her clients are high-powered people who are either leaders or who aspire to lead; people who seek an even more sophisticated way of functioning at high levels, who want to use attraction principles and a living model to incorporate personal values into their lives and business. She works with people of all ages, and what is compelling about her clients is their drive for more, the desire to lean in and connect with the larger world.
With humor and compassion, Margo challenges individuals to explore territory previously undiscovered, create lives they really want to live, and become aware of their brilliance in the world.
Margo is also a consultant with an intercultural training organization providing information to foreign nationals sent by their employers to live and work in the USA temporarily. She provides useful information about daily living challenges and cultural differences.
Margo has previously addressed a Chapter of the Professional Women of SBC in Columbus, OH; presented workshops in Chicago, Columbus (OH), and San Diego, she has worked with under-prepared minority students at a Chicago university, and has created a series of seminars devoted to retention (focusing students on degree completion). Margo has also worked with seniors who are floundering in their stage of life and attempting to find meaning in their later years.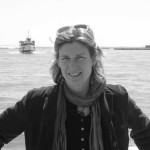 Dr. Gillian Squirrell BA, MA, MBA, MSc, MS, CPCC, FRSA
Northern CA/ United Kingdom
347 335-6680
+44 (0) 203 318-0261
threedogcoaching@gmail.com
www.GillianSquirrell.net
www.ThreeDogCoaching.com
An inveterate Bigger Game Player herself, Gillian Squirrell's career has been within universities and non-profits as a founder, senior manager, researcher, curriculum developer and evaluator as well as working as a coach and consultant. With a broad and deep base in the social sciences and management Gillian has a commitment to social justice and welfare issues and this includes playing The Bigger Game and coaching with people who are homeless as well as with industry and thought leaders.
Having found The Bigger Game, Gillian was quick to become credentialed as a trainer in order to lead workshops where the perspectives, processes and skills of playing bigger games could be shared, examined and absorbed. It is a deceptively simple series of concepts that have the potential for life-long and life-wide impacts for individuals, communities and our world.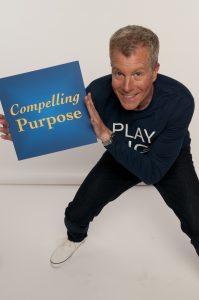 You stand on this square when you have defined or are looking for a purpose that inspires and drives you. Usually this is something you would do for free, because the payoff is so perfectly matched to your needs and desires.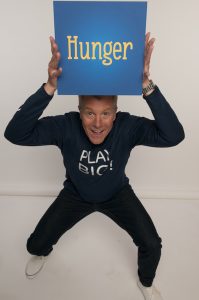 This is the square you occupy when you feel a powerful desire for something more – even if you have no idea what that something is. Here is where you can begin to think about what you're hungry for and what the world hungers for that you could provide.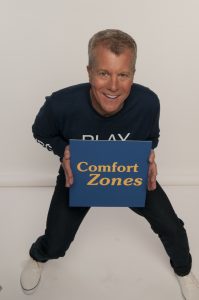 This is the square you occupy when you feel comfortable, complacent, or somewhere in between – although being in a comfort zone can also be uncomfortable. If being in a comfort zone fulfills, excites, and ultimately serves you, that's fine and dandy. Stay right there. But if you find yourself staying in a comfort zone because you're afraid to leave it for something better, for whatever reason, then you should look for another place on the board and in your life.
Comfort zones, in this model, are neither good nor bad. The question to ask in the Comfort Zone square is, "Does this comfort zone serve me well or not?"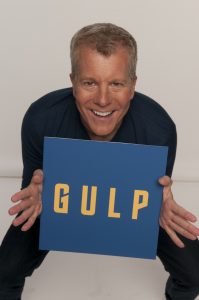 This is the high-energy square. This is the place where excitement and fear feel like one and the same. When you're considering a bold action and your palms are sweaty and your mouth dry, you take a position on this square so that you know it's perfectly normal and not at all bad to feel exactly how you're feeling. Then, you turn all that potentially negative energy into a positive force for change.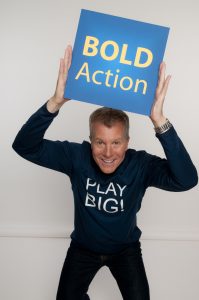 This square is at the center of the board, because playing your bigger game will, sooner or later, require a bold move. When you reach that point, whether you're ready or not, this is where you go to make the leap.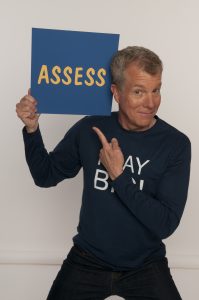 Head for this square when you feel the need to ask, "How am I doing? Where am I, and where do I want to go?"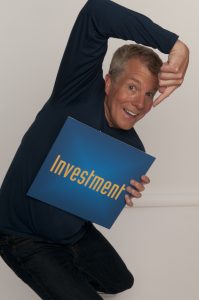 This is the deposit box. Here, you consider, plan, and process the investments of time, money, talent, blood, sweat, and tears that you'll need to make in order to create, run, and sustain your bigger game.